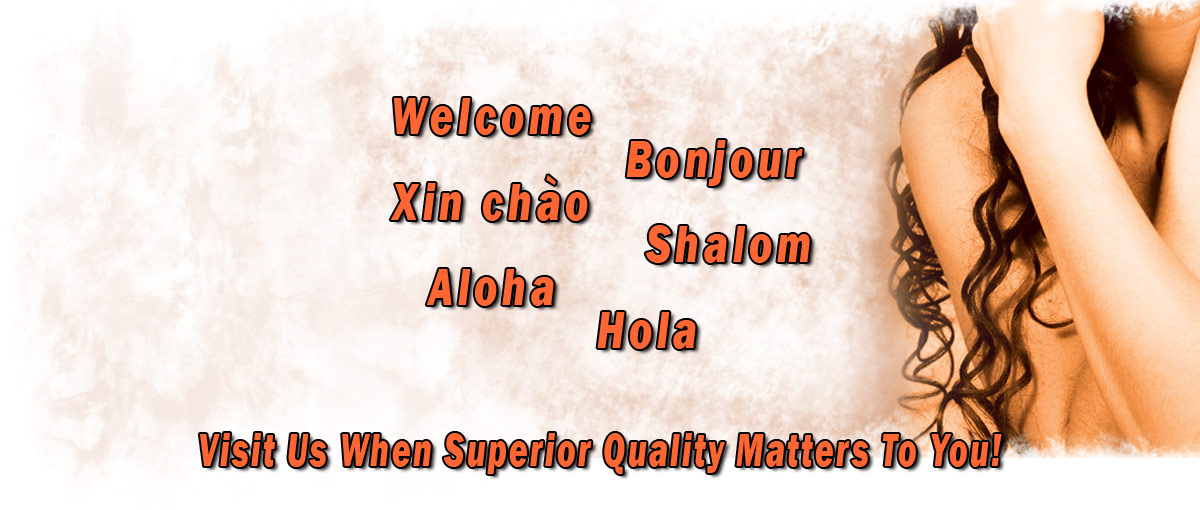 We've made some changes due to COVID-19 on how we will be conducting business going forward. Our hair studio will practice additional
infection control precautions that will ensure yours and our safety. This will include but not limited to more cleanings, limiting the number
of people that can be inside our hair studio at any given time. Also requiring that a mask be worn by all. We will see Customers by
"Appointment Only" for Consultation, In Store orders, Pick up and Services. Shipping and In-store pick up is available and we have
added a Curb side pickup option to help with social distancing. Our Online Booking is available to make scheduling your appointments
easier and to give us more control in preparing for a safe & healthy appointment. We have set up a Virtual portal for Online consultations
(By Appointment) which you can do from the comfort of your home, business or office. We are all in this together! Looking forward to seeing
you again and assisting you with your orders and purchases.
Twin Cities hair extensions Manufacturer and Supplier of Superior Quality 100% Human Hair extensions.
Our hair can be Custom made to match any texture or color used for fusion, braiding, weaving, pinch braids, clip-ons and full lace wigs.

We supply 100% Natural Human Hair Extensions, Virgin Indian Hair, Remy, European Straight, Relaxed Straight,
Perm Straight, Soft Perm, Body Wave, Soft Wavy, Semi Wavy, Wet & Wavy, Jherri/Natural Curl, and Afro Kinky.
Minneapolis/Chicago/Houston/New York
There's not a mobile version of this website.