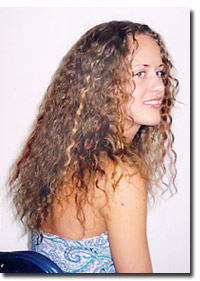 Pampered Hair Haven
supplies only superior quality 100% human hair extensions. Using superior quality 100% human hair extensions should be the priority when considering extending your hair in order to achieve a natural look.
Our hair is weighed and sold by the pound, half-pound, quarter pound and ounce. Prices vary depending on texture, length, color, if loose/bulk or on a weft. It can be applied by several techniques: weaving, braiding, fusing, bonding, used for wigs and clip-on. We offer free consultations and do our best to educate our customers on all there is to know about extending their hair and assist our customers in deciding the best texture, color and technique for them. We also supply many salons in Minnesota and other states and are able to assist you with some referrals that are a good fit for the technique you prefer.
We offer an extensive selection of soft, free-flowing, natural looking human hair extensions in various colors, lengths and textures. Colors are available in Black, Brown, Auburn, Blondes, Mixed Gray and all the colors in between. We can artistically blend different textures and colors to meet your desired hairstyle.
Hair lengths vary from 16-40 inches loose/bulk and 8-36 inches weaving hair. 18-20 inches weaving or braiding hair is considered a standard length. Longer time may be necessary for some order to be processed. Best of all our hair can be removed and reused as determined by both you and your stylist.